WANT TO HELP BUILD SOMETHING FROM THE GROUND UP?
We need people like you to make this trail a reality! If you've ever had the notion to volunteer, this is your opportunity to TRULY make an impact in your community.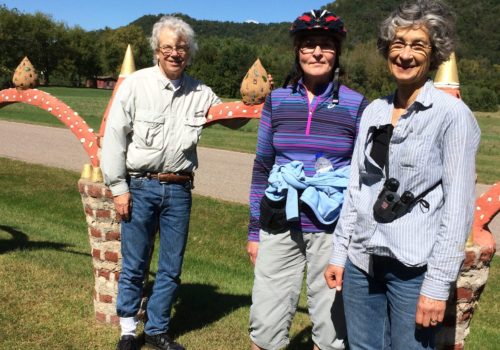 We're looking for amazing individuals like yourself to donate their time for the greater good of the community. You inspire us (and so many others!) with your dedication and selflessness. It's because of people like you that this community is a better place. We're can't wait to work with to turn this project in a world-class, multi-use trail for generations to come!
WE NEED FULL COMMUNITY SUPPORT

The more people we get on board, the faster we can make this happen and start enjoying an incredible trail along the Mississippi river!

YOUR SUPPORT WILL BRING MORE ENERGY

Projects like this survive on people like you who are willing to step up and make an impact. Let's show the world what the power of community can do!

MORE ENERGY MEANS FASTER PROJECT SUCCESS

We're all about taking action and making things happen, but that requires resources and manpower from the community. Help us help this area!

WE ALWAYS BELIEVE IN TEAM

If you're anything like us you are committed to helping others so that you can improve yourself. There's nothing like joining forces and making progress together!
EMAIL US AT BCLTTrust@GMAIL.COM
QUESTIONS? GIVE US A CALL AT (715) 495-5911