When the weather gets cold, Wisconsin becomes a winter wonderland! Family fun, outdoor adventures and everything in between are extra magical when you mix beautiful Wisconsin landscape with freshly fallen snow.
Here's an idea for you: make your very own winter bucket list! Wisconsinites, there's no need to succumb to cabin fever when you have guaranteed good times waiting just outside your door.
1. Skiing and Snowboarding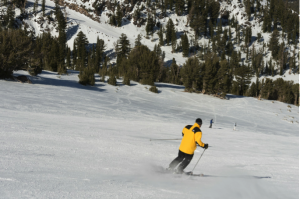 A true classic! Whether you prefer skis or a snowboard, take advantage of the snow. Visit any of Wisconsin's beautiful resorts to hit the slopes, or hole up in the lodge with a steaming cup of hot cocoa and a thick sweater.
2. Tobogganing
This winter activity is a step above standard sledding. If you're up for climbing some stairs, you're in for a thrill! Perfect for groups, the long toboggans and high chutes make for a memorable Wisconsin winter activity.
3. Sledding
Are you a fan of snowy hills but haven't had time to squeeze in any ski lessons? Sledding is a great idea for a Wisconsin day trip! Choose a hill near your home, or try something new. Pack the kids in the car with your favorite sleds and some snacks.
4. Ice Fishing
Can you say you've ever gone ice fishing? Think outside the box for this cold weather activity, especially with Wisconsin's beautiful lakes at your disposal. Just make sure you get the go-ahead from a professional before you step out on the ice!
5. Hiking
Bundle up! After a fresh snowfall, nothing beats a stroll in in the great outdoors. Put on your parka and don't forget to bring a hat… Wisconsin's beautiful trails, like the Flyway Trail, are waiting for you!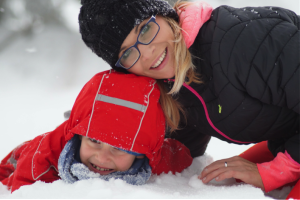 As you can see, there is no shortage of fun winter activities when it comes to Wisconsin. Instead of waiting inside for spring to come, spend your season taking advantage of snowy fun you can't have when the weather is warm!
Come learn how our team is looking to add even more opportunities for you to enjoy Wisconsin.